The Prime Education
The Prime Education was developed by James Stevenson and Sarah Sandford Smart.
About Prime Education
The Prime Education is the educational arm of The Prime Practice. Established in 2021, The Prime Education was originally started as a response to the increasing first aid needs of Gloucestershire based sports clubs. Since the delivery of our first course, we have expanded and adapted our provision to meet the demands of sporting and non-sporting organizations around the South West.
a: Fromehill Park, Dudbridge Hill, Stroud GL5 3HS
t: 07920755300
e: info@theprimepractice.co.uk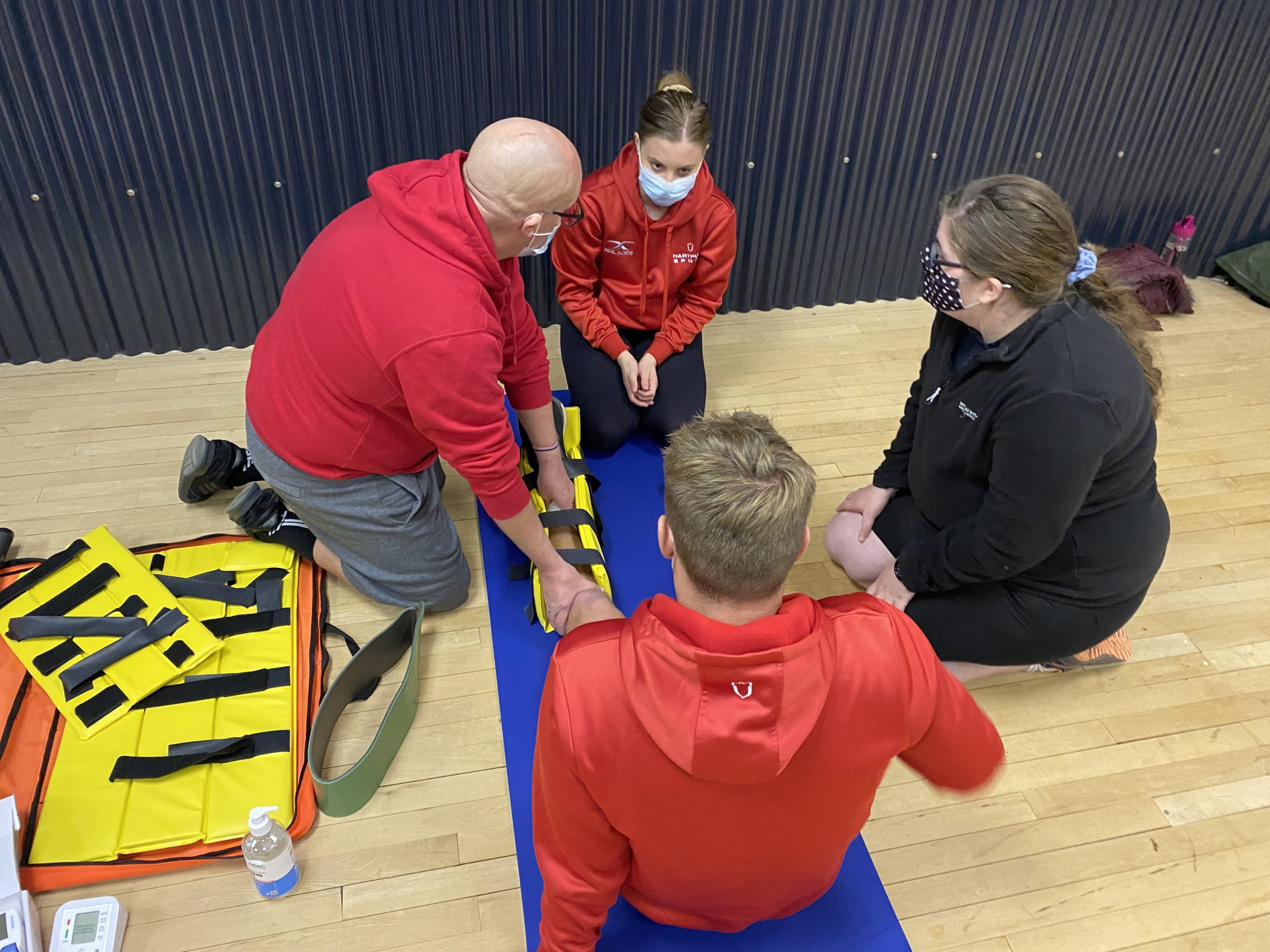 We currently deliver our first aid courses to a range of businesses; these include rugby clubs, schools, manual professions, as well as office based businesses. We pride ourselves on tailoring our courses to meet the specific needs and risks of your organization, and our courses are interactive and fun with a strong emphasis on practical skills.
In response to industry needs we also run bespoke continuing professional development (CPD) workshops for medical professionals & students, as well as sports people. Examples of this are Sports Injury Management courses for School nurses, and Athletic Taping workshops for running clubs. Our workshop provision is diverse so please get in touch to see if we can design something for you.
Trainer Information:
The Prime Education was developed by James Stevenson and Sarah Sandford Smart.  James has a strong background in professional sport and clinical settings, whilst Sarah combines 17 years of teaching experience with practical sports therapy knowledge to design and deliver a high quality learning experience.
Sarah is also a university senior lecturer in Sports Therapy and uses her academic background to inform both her practice and the theory of our courses.
Contact The Prime Practice
Our expert team is dedicated to providing the best healthcare for patients, helping them to reach their active lifestyle goals.